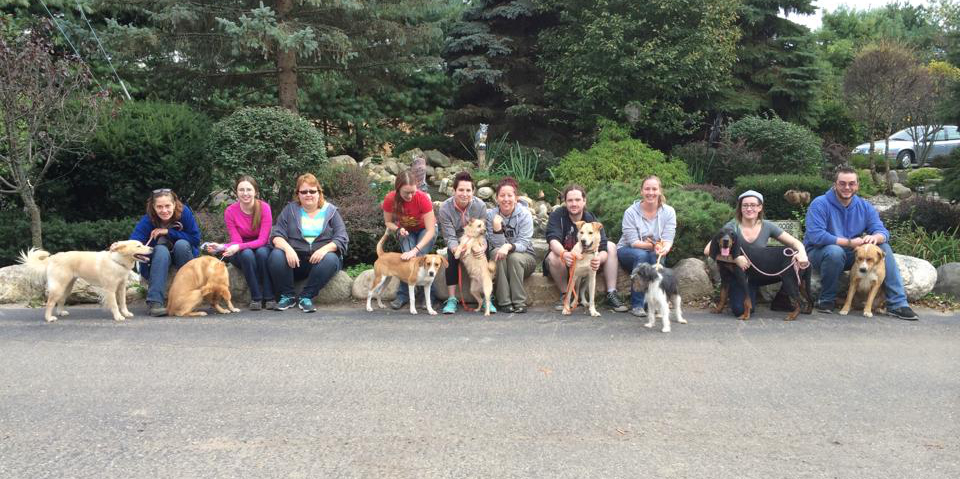 Better World Books offers employees paid volunteer time off to allow them to give back to their communities and engage in causes they are passionate about. One such cause for several employees at the Mishawaka, Indiana warehouse is a local dog rescue, Homeward Bound Animal Welfare Group. Homeward Bound is a no kill, volunteer-run, nonprofit rescue.
Better World Books employees have been volunteering at the rescue for over a year. A group of around five to ten employees has been volunteering to walk and socialize dogs almost every month during that time. Several Better World Books employees have taken the mission home with them, literally. At least four dogs have been adopted by employees who have volunteered to help at the shelter. Read more about one such adoption in this employee profile.
Outside of the group events to the shelter, several Better World Books employees have volunteered in other ways. Misty Morris from accounting has been involved with the rescue since 2009 and helps raise money for Homeward Bound by volunteering to work concessions at Notre Dame football games. According to Morris, there is opportunity to help even more as the shelter has volunteers come several times a week.
To learn more about Homeward Bound Animal Welfare Group, visit their website.